Best diving spots in Croatia
Explore underwater caves, ancient shipwrecks and diverse sea life at the captivating Croatian diving spots.
​Swimming in the warm Adriatic is amazing, but there's a whole other world underwater. Experience it at some of the most incredible diving sites in Croatia.
Beautiful Margarina reef near Susak
This vibrant reef is suitable for less skilled divers as the majority lies in 5 m shallow waters, then drops to 17 m where you can find the remains of a wreck. Throughout the dive, you'll be accompanied by various reef fish, bryozoans and sea squirts. It's situated near the west coast of the small island of Susak, but also reachable from Pag and Mali Lošinj.
Sunken Roman ship near Pag
A 2.000-year-old Roman shipwreck containing 400 amphoras confirms a theory that Šimuni bay was once a Roman harbour. The ship was recently discovered by a Šimuni diving crew 130 m from the shore at 36 to 38 m depth. It's positioned very close to a reef which means it has a diverse sea life. You can check it out on your own or with a professional guide from the Šimuni diving centre.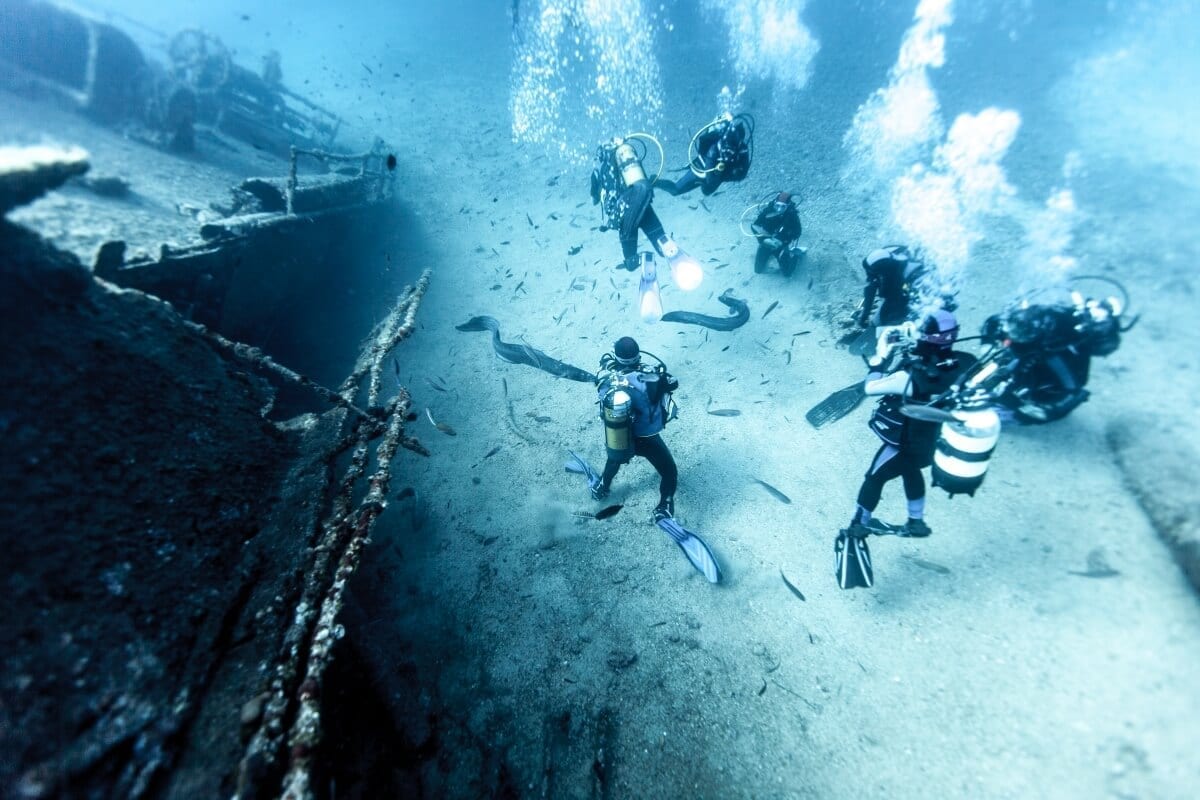 Fascinating aeroplane wreck near Žirje
If you're up for an adventure, definitely go on a diving excursion near the wild island of Žirje. First, you'll arrive at the Camelback dive, a massive drop-off dive from 9 to 40 m where you'll see rare two-colour corals, moray eels and other Adriatic sea species. Then you'll proceed to one of the biggest attractions of the Adriatic — a Štuka aeroplane wreck at 25 m depth. The wreck is so rare and valuable that it's under government protection.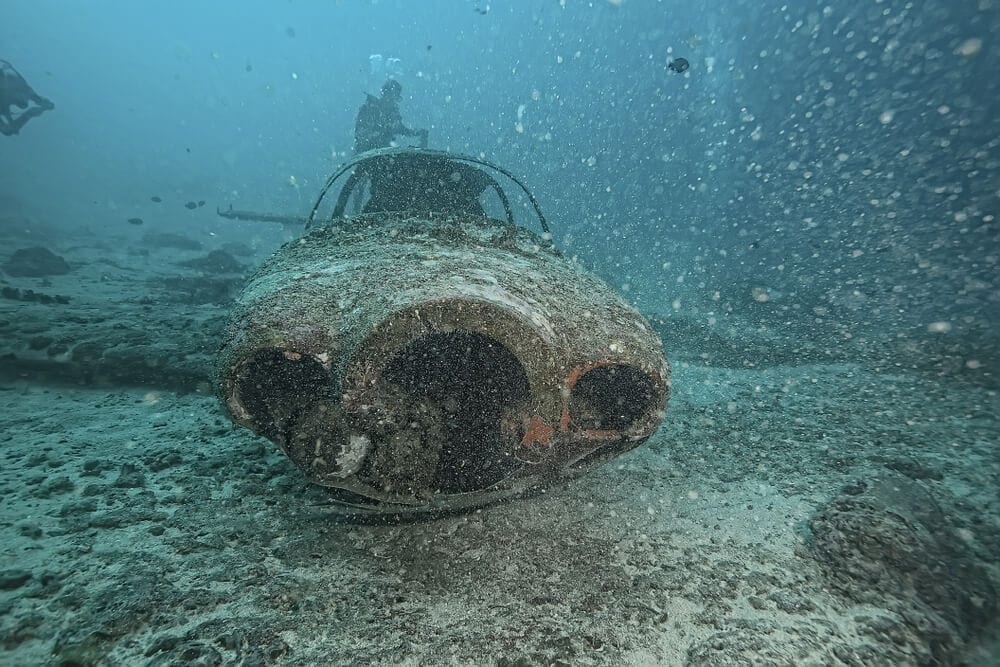 Blue tunnel dive near Arkanđel
Diving through the blue tunnel is a completely different underwater experience. The tunnel going through a small peninsula is about 25 m long and 5 m wide, so there's no danger of getting stuck, even if you're a beginner. Entering the tunnel is one of the most magical scenes — at first, it'll look like you're going into complete darkness, but when you pass the shadow you'll find yourself in a cave filled with turquoise light.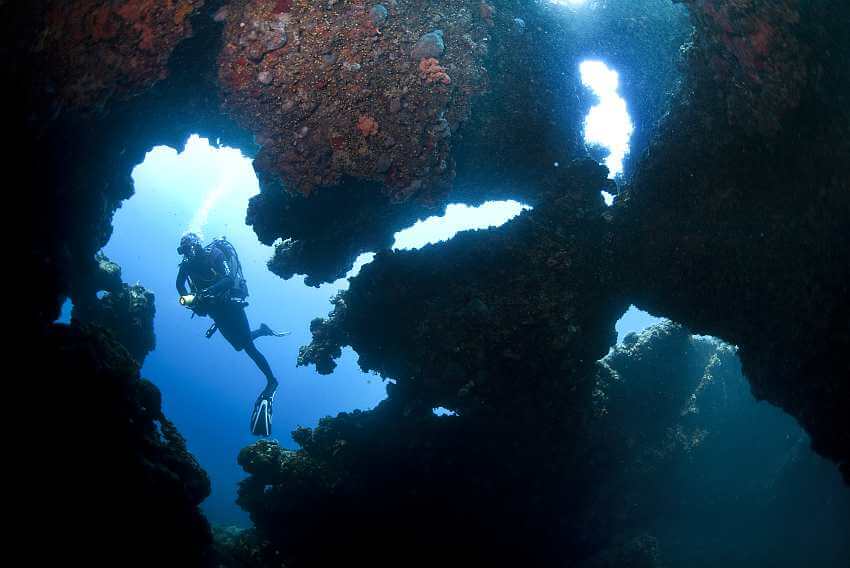 Photo-credit: croatia-times.com
The Cathedral caves near Premuda
North-west of the Zadar county near the island of Premuda lies the Cathedral, a system of connected caves at depths from 10 to 30 m. They're all decorated with corals and sponges, and on your way you'll meet octopuses, crabs and rainbow wrasses. There's excellent visibility because of the sun rays falling through the porous cave ceiling. If you're feeling adventurous, you can dive a bit deeper and see the remains of the WWI Austro-Hungarian battleship.
Whether you choose an easy snorkel in shallow waters or dare to dive deeper, you'll surely have a memorable time!
Share