Top places to visit in Croatia during Advent
Enchanting Christmas market, a fairy-tale estate with 2 million lights, and ice-skating next to the Adriatic — welcome to Croatia during Christmastime.
Although Christmastime officially starts with the first lit candle of the Advent wreath, the spirit of  Christmas starts taking over the country even before that. 
On December 6th, Croats celebrate St Nicholas. A day before, each child puts their boots on the window. If they have been good, in the morning they'll find boots filled with sweets and toys. On St Lucia, whose day is celebrated on December 13th, families plant wheat into small pots. The goal is to grow the wheat until Christmas, then put it under the Christmas tree to symbolize the renewal of life. Traditionally, families decorate the trees on Christmas Eve, then enjoy a big family dinner. Cod, turkey with mlinci, and fritule for dessert are just some of the delicacies you can find on the Croatian Christmas table.
Of course, Croatian children receive presents from Santa Claus! Besides opening the gifts, Christmas day is usually spent eating traditional Christmas food, drinking mulled wine, watching classic Christmas movies, and hanging out with family and friends.
If you want to feel the joy of Christmas in Croatia, take a look at the best places to visit during Advent.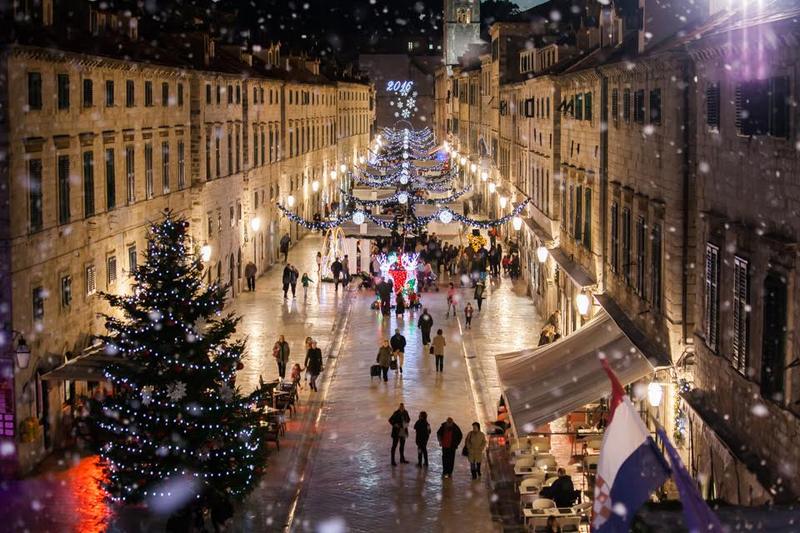 Photo-credit: buissnesclass.co.uk
Dubrovnik Winter Festival
Besides being a popular summer location, Dubrovnik is also a top Christmastime destination. The Old City comes to life with the smell of Dalmatian sweets like fritule and the sounds of kolende, Dubrovnik Christmas songs. While you're warming up with a cup of mulled wine, you can check out handicrafts and Christmas decorations made by local artists.
Winter Aquarelle in Split
During Advent, Split's famous summer promenade Riva transforms into a true winter wonderland. There you can listen to Dalmatian acapella choirs klape, browse through authentic souvenirs, and try out a delicious mix of Mediterranean and continental Christmas food. The Christmas market spreads throughout the entire city — you can find an ice-skating rink at Strossmayer's park, entertainment for children on Marmont's street, and karaoke parties at Split 3.
Eco-friendly fair in Šibenik
Šibenik's Adventura is one of the newer Christmas markets in Croatia. Still, it already gets points for being one of the most innovative ones, as it's the only plastic-free fair in Croatia. The main part of the market takes place in the city park, where all the trees are lit up with Christmas lights. You can enjoy the view while listening to open-air concerts, ice-skating, and drinking mulled wine.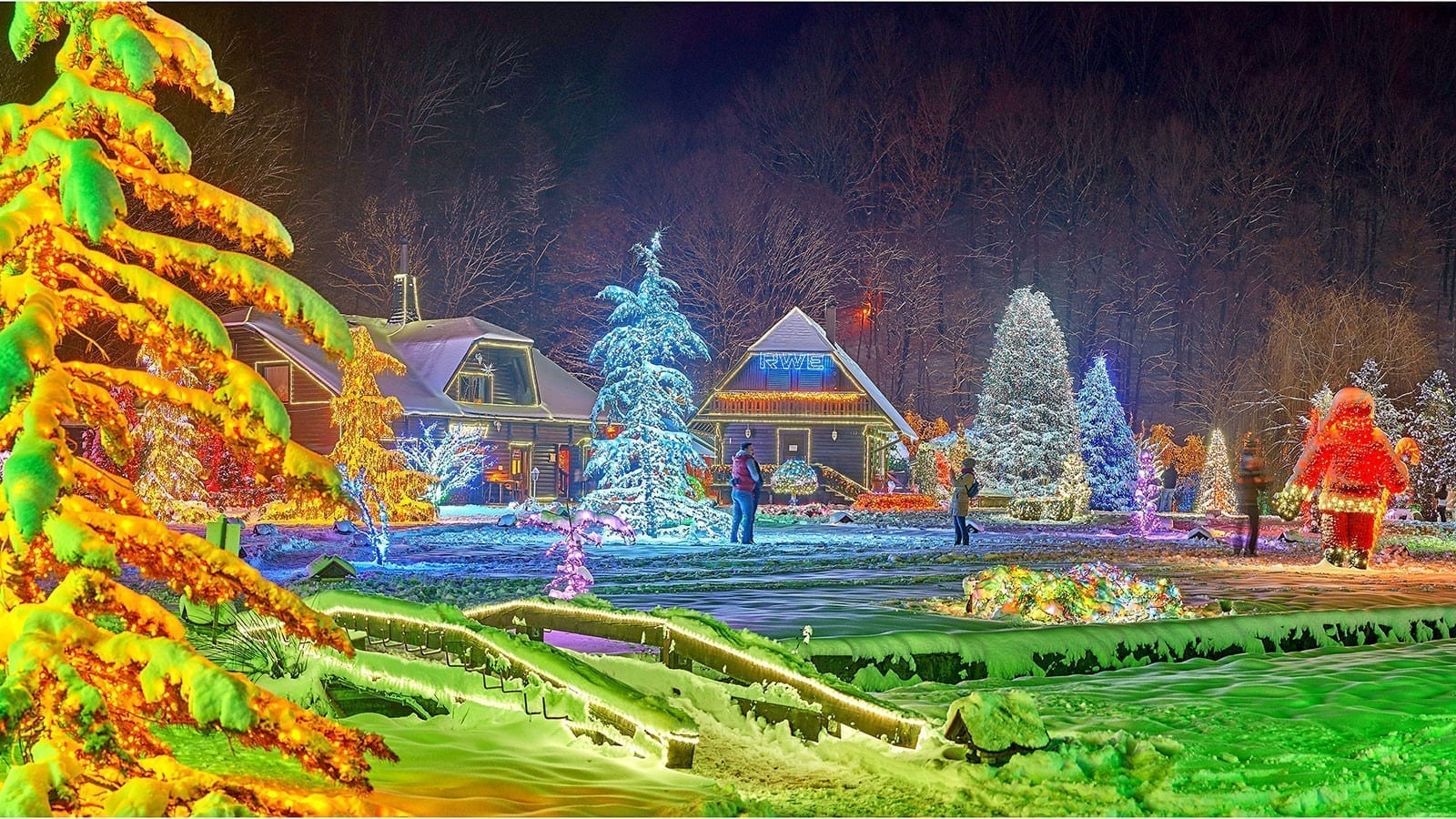 Photo-credit: croatia.hr
Advent in Zagreb
Advent in Zagreb has been named the best Christmas market in Europe three times in a row since 2016. There are more than a few magical must-see venues, like the main square with a huge Christmas tree, Zrinjevac park with shimmering Christmas lights, and Strossmayer's promenade in the Upper Town. The biggest Christmas market in Croatia offers the most eclectic gastronomic specialties. You can eat anything from sausages to burgers and sushi, and drink various types of mulled wine and rakija.
Christmas story of the Salaj Family
The Salaj family created an incredible spot to visit during Christmastime in Grabovica near Čazma. More than two million Christmas lights decorate the branches of every tree on their 60.000 m² estate. The lights are also assembled into various shapes like Santa Claus, snowmen, the nativity scene, and animals such as reindeer, penguins, and bears. Each day at this fairy-tale place ends with fireworks.
As you can see, Croatia is mad about Christmas. So, get into the Christmas spirit and have fun at one of its top Christmas locations!
Share